What are Herbal Supplements?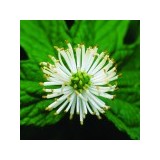 The online vitamin and herbal supplements industry has skyrocketed over the past five years, earning $3 billion in revenue last financial year with an annual growth of 13%. Consumers are adopting an increasingly holistic and natural approach to health and are essentially turning to online retail to read information, compare prices and purchase herbal supplements online depending on their individual needs.
Produced from herbs or plants, herbal supplements are integrated into the diet to treat diseases and enhance wellbeing. Herbal supplements are used to treat a comprehensive range of conditions including anxiety, arthritis, depression, high blood pressure, insomnia, hormonal imbalances, migraines, skin problems such as eczema and other disorders.
Herbal Supplements vs Pharmaceutical Drugs
Herbal medicine dates back to Egyptian, American Indians and Chinese culture to name a few and can act on the body as powerfully as pharmaceutical drugs and needed to be treated with care. While natural herbal supplements don't possess the manufactured chemicals in pharmaceutical drugs, dismissing their effects on the human body can prove dangerous. It's recommended that consumers looking to incorporate herbal supplements into their diet to consult a healthcare professional and take care when reading the labels. Herbal supplements can be taken in conjunction with a healthy diet and should not be relied on solely as a source for nutrition.
What herbal supplements should I take?
When choosing which herbal supplements you should take depends on your specific health goals. Someone who is looking for immune support will need different herbal supplements compared to someone looking for supplements assisting weight loss. The following herbal supplements can assist with maintaining overall health.
Ginkgo Biloba- Improves mental performance and cognitive function including memory, concentration and learning.
Milk Thistle – Acts as a liver tonic and naturally regulates digestion. It has also been shown to help lower cholesterol levels.
Bilberry - Best known for supporting and maintaining healthy eye function improving visual clarity and combating cataracts. It is also commonly used for conditions such as arthritis, varicose veins, fluid retention and cardiovascular disease.
St John's Wort – Produced from an extract of the plan Hypericum peroratum, this herbal supplement helps in the relief of mild anxiety, nervous tension, restlessness and irritability. It can also help with mood management and improve your quality of sleep if you suffer from insomnia.
Elite Vitamin Zone has made it easy for you to purchase all of your herbal supplements online. Our specially handpicked brands ensure all of your health needs are covered from improving blood flow to herbal formulas assisting better sleep.
---
Leave a comment