VITALITY SWITCH Vegan Strawberry Kiwi 30 serves
VEGAN Collagen Boosting Blend
Contains 35 of the healthiest ingredients
Immune boosting formula
Supports gut health & digestive function
Vitality Switch™ VEGAN is an ALL IN ONE Revitalising Super Greens Wholefood Powder. The 35 ingredients have been hand-selected to provide you with some of the planet's healthiest nutrients. It contains 5 amazing blends to optimise your body's systems.
1 Serve of Vitality Switch = 8 serves of Vegetables*
GUT AND VEGAN COLLAGEN BOOSTING BLEND: Our VEGAN collagen boosting blend has been designed to support natural collagen production, with the inclusion of Proline, Hydroxyproline, Glycine and Vitamin C. Gut health is critical for over all health and wellness. More than 70% of your immune health starts in your gut and maintaining a healthy gut lining is your first line of defence against opportunistic pathogens. Our patented probiotics may help balance your microbiome.
SUPER GREENS WHOLE FOOD BLEND: Our blend of organic, spray free and sustainably farmed greens will help to support your nutrient requirements. This blend will supply you with concentrated extracts yielding high levels of antioxidants, beta-glucans, vitamins and minerals you may be missing from your everyday diet. Our SUPER GREENS formula will also provide great diversity that you may not always achieve from diet alone.
ORGANIC MUSHROOM BLEND: Our blend of SUPER FUNGI may help support the vital systems of your body. Many of the ORGANIC mushrooms in this blend have been used for centuries to support immune health. Science is now catching up and showing how they may help improve your response to stress as adaptogens.
DIGESTIVE ENZYME BLEND: A lot of people do their best to eat healthy, but their digestive systems may not be capable of breaking down and absorbing the nutrients found in their food. We have specifically added a super digestive enzyme blend to help you get the nutrients from the food you eat.
CLEANSE AND HEALTH SUPPORT BLEND: Our entire formula will work together to support your healthy function. We've specifically added Cell Charge™ as the planet's richest sources of fulvic and humic minerals. This organic polyphenolic blend contains more than 70 minerals, amino acids and organic acids that may help support your body's systems and nutrient absorption. It has powerful antioxidant properties that may be helpful for your body.
Vitality Switch™ is designed by nature and combined in our amazing formula to help provide you with what you may be missing from your day to day routine.
VITALITY SWITCH™ is naturally sweetened with Stevia and is also...
VEGAN
NO ADDED GLUTEN
NO ADDED LACTOSE
NO ADDED SOY
DAIRY FREE
NO ADDED SUGAR
KETO FRIENDLY
100% OPEN LABEL
100% AUSTRALIAN OWNED & MANUFACTURED
MANUFACTURED IN A GMP & HACCP CERTIFIED FACILITY
REVITALISE YOUR LIFE!!
The above information is merely a guide and is NOT a recommendation or a treatment protocol for any health conditions or diseases. You should always consult with a qualified health care provider before changing your supplement, training or nutritional strategy. Supplementation should not be attempted by pregnant or breastfeeding women, anyone on prescription medication or children under the age of 15 unless advised by your qualified health care provider.
*= Equivalent in vitamins, minerals, polyphenols, flavonoids and other antioxidants.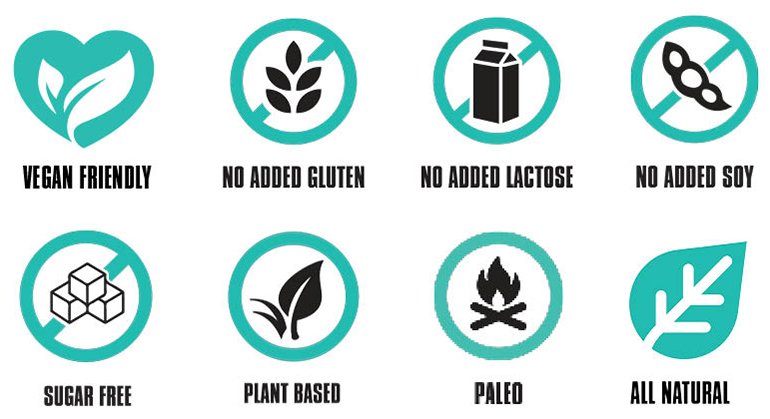 WHAT IS VITALITY SWITCH™?
Vitality Switch™ is a wholefood powder designed to help support healthy digestion, immune function, detoxification and nutrient absorption.
It does this by combining powerful superfoods, mushrooms, herbs, micronutrient rich leafy greens, antioxidants, isothiocyanates, sulforaphanes and polyphenols.
Plus, digestive enzymes, probiotics, gut healing marine collagen, glutamine, adaptogenic herbs and much more.
That's a lot right... it needs to be as Vitality Switch™ is designed to revitalise your health, wellness, energy, performance and bring back your spark. To provide all these functional benefits it needs to be a super blend.
WE KNOW THAT HEALTH AND VITALITY START IN THE GUT, BUT WHY IS THE MICROBIOME SO IMPORTANT?
Firstly, lets understand the term 'MICROBIOME'. It is a symbiotic community of microorganisms that populate our skin, eyes, mouth, nose, ears and most importantly our gut.
Balancing this healthy colony of bacteria (microorganisms) is not only critical to help us survive but also to thrive. The gut is often referred to as the second brain and some would argue it controls more than our actual brain. Therefore, like our brain... its super important that we look after it or it may not support us when we need it most.
Our gut health and the microbiome influence nutrient absorption, hormone balance, inflammation and detoxification. An unhealthy gut may lead to many health concerns. These could include bloating, constipation or diarrhea, skin conditions, hormonal abnormalities, mood disturbances, lowered libido, weight gain, poor sleep, low energy, hair loss or unwanted growth, blood sugar imbalance, inflammation and much more.
Vitality Switch™ has been carefully created using the highest quality, locally sourced and (where possible) organic ingredients to help support the growth and proliferation of good bacteria while selectively eliminating the bad bugs.
It also helps to provide our growing micronutrient demands and aid in healing gut permeability (leaky gut) which often leads to inflammation, hormone dysregulation and ill health.
WHAT IS LEAKY GUT AND WHY IS IT SUCH A BAD THING?
Absorbing nutrients from digested food into our body and keeping toxins and chemicals out is one of the main roles of our Gastrointestinal Tract (GI). However, when the permeability of the gut wall becomes compromised (Leaky Gut) and larger particles of undigested food, endogenous toxins like Lipopolysaccharides (LPS) and chemicals from our environment get into our blood stream, the health of our body can rapidly decline.
Essentially these large undigested food particles and toxins are not recognized by our body and we consider them invaders or foreign objects.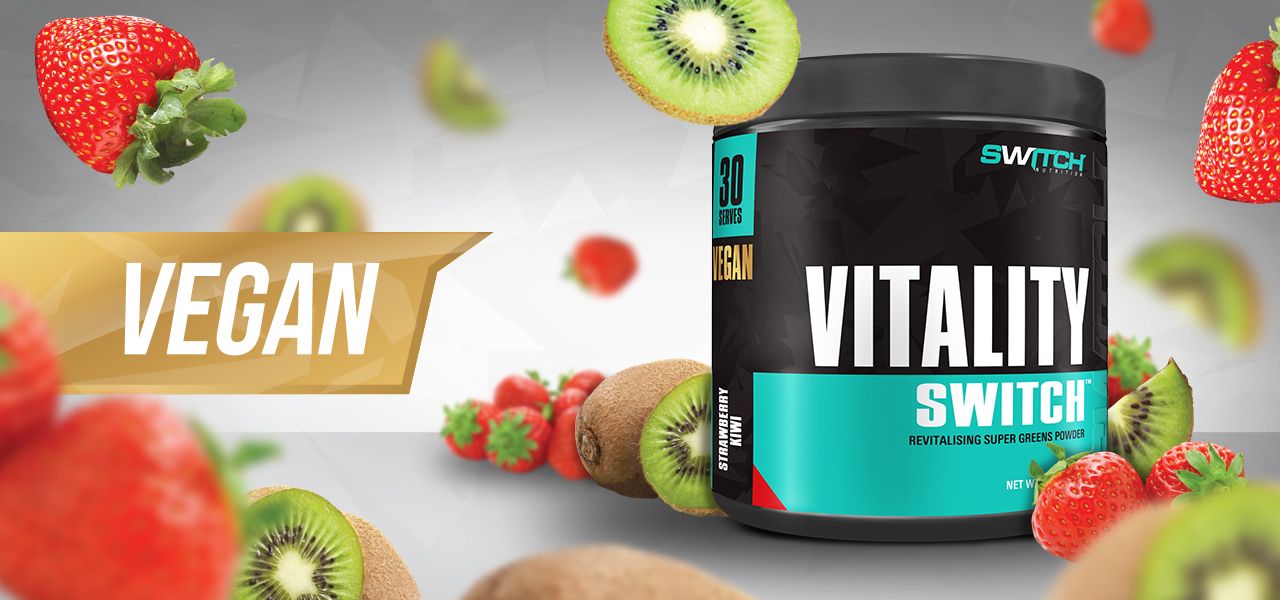 | | |
| --- | --- |
| SKU | vitvegsn |
| Barcode # | 0706502487348 |
| Brand | Switch Nutrition |
| Shipping Weight | 0.3000kg |
Be The First To Review This Product!
Help other Elite Vitamin Zone users shop smarter by writing reviews for products you have purchased.
Others Also Bought
More From This Category